Build Battle-Hardened Node.js Applications
Deliver Qualitative Applications.
Deploy More Often Confidently.
Keep An Eagle View of what is Going On.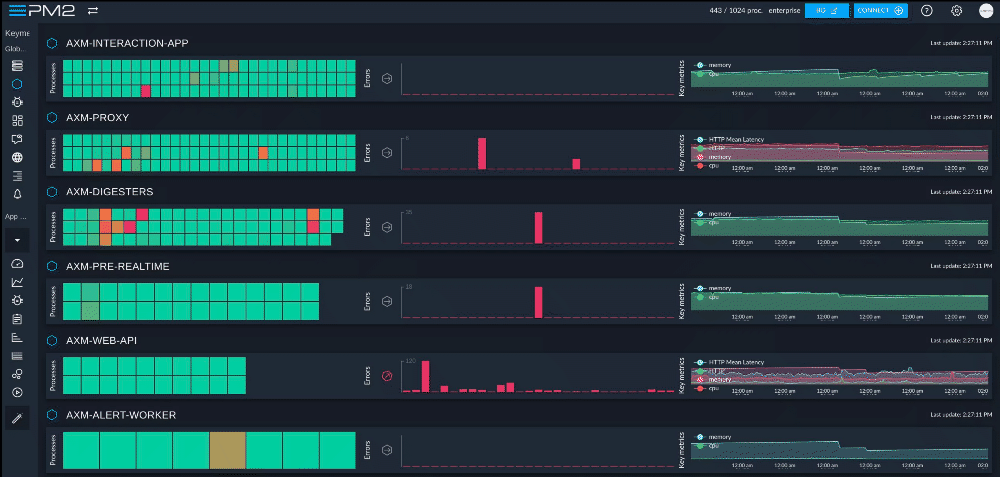 Discover the Products We Built
that Made our Customers Successful
with the Node.js Technology.
PM2 Process Manager
Manage, Maintain and Increase Node.js Performance.
We maintain the most widely used Process Manager for Node.js counting over
100 millions downloads
.
It's
Open Source
and you can use it right away with a simple:
npm install pm2 -g
Get started
Trust Metrics:
100M+
Downloads
30K+
Stars on Github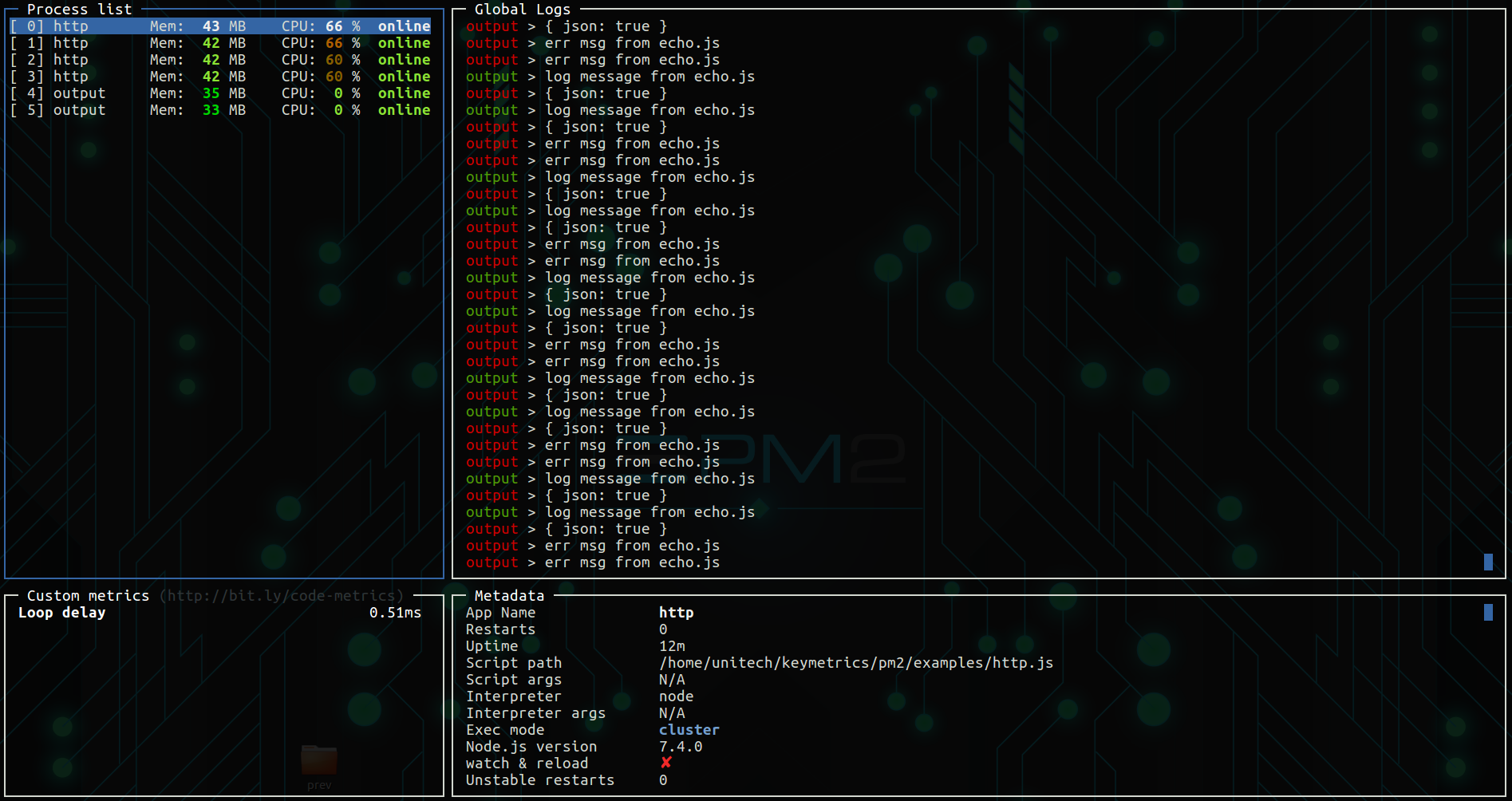 PM2 Monitoring Dashboard
Track Bugs and Exceptions, Receive Alerts.
Along our Process Manager, our Monitoring Solution is
the Easiest and most Reactive solution
in the market to make sure that applications are working properly.
It's Web Based and you can start monitor with a simple:
pm2 monitor
Register Today
Trust Metrics:
35.000+
Applications monitored
2.000+
Customers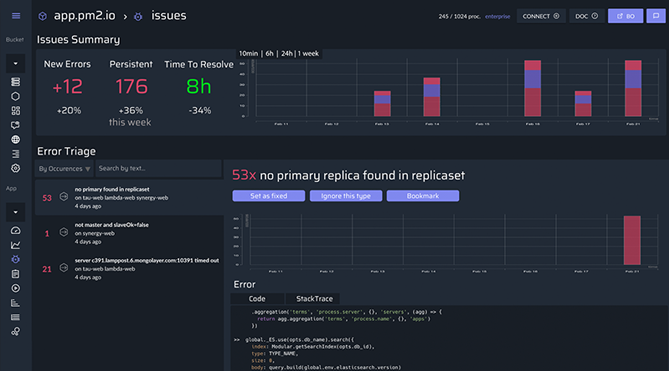 PM2 Enterprise Solution
Get the Most from the Node.js Technology.
For Enterprise Users we deliver advanced optimization feature, dedicated infrastructure workload to answer to critical oriented application.
To know more about offer contact us:
Contact Us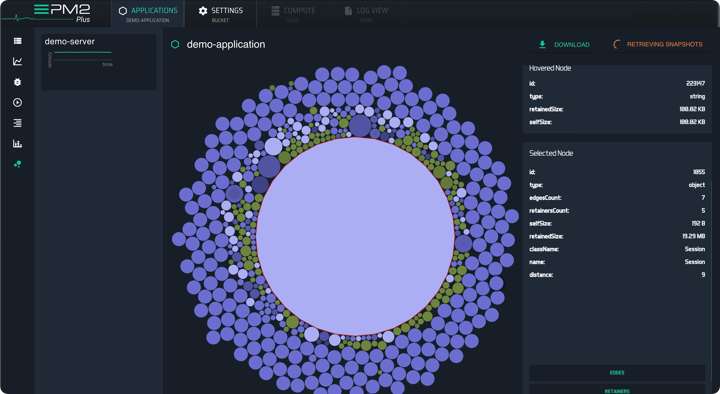 With PM2 Harden your Node.js Workload and be Ready to Scale.
Setup takes 2 minutes with no configuration change